Oman – Muscat: Accelerated learning marathon passing in Muscat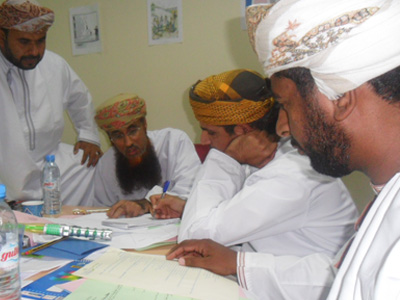 From the overall climates
Accelerated learning workshop began on 5-5-2012 at the eight o'clock in the morning in Muscat – Oman. And it joined trainers from a various sites from the training and rehabilitation center and with the cooperation of Talid Company for training and consultations.
Dr. Mohammad Badra started the course saying:
There are no handbooks for this course

.

Don't concentrate on the learning.

Funny and happiness are wanted

.

There are no exams.

Sitting for more than ten minuets is a voluntary matter.

Questions are wanted.

There is no stupid question.

Interruptions are wanted.

There are games in front of you on the table; you can play with it any time you want.
One of the trainees replied: "as all of criteria were inversed .For the full News, please click here " …