Algeria, Biskra: Trainer Aisha Liznak participates in the First National Conference on the Culture of Science.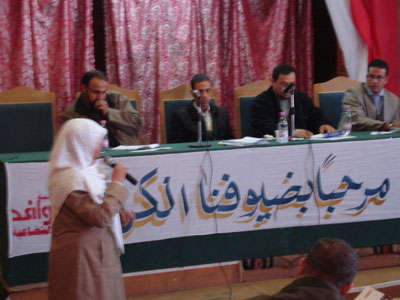 Under the patronage of the governor of Biskra State, and in response to the invitation issued by Mr. Ahmad Hloul, president of the Rawafid scientific and cultural society, and in association with the Algerian Ministry of Culture and the Directorate f Culture in Biskra, Trainer Aisha Liznak held a lecture on the importance of the culture of science. The lecture was held in the Alfikir wal Adab hall in Ahmad Rida Houhou Cultural Center.
The conference was praised for its great organization and it was attended by a big group of professors, journalists, and lecturers. Ms. Liznak's lecture discussed the essence of the culture of science and its fields and categories. It also focused on Human Development as a key prerequisite for the spread of such a culture.