Britain-London: Tony Peter attends the annual meeting of the British Institute for learning and Development.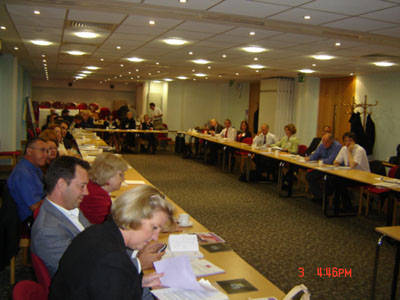 picture during the meeting
Mr. Peter has arrived to Khartoum after a journey to the United Kingdom during which he attend the annual meeting of the British Institution for Learning and Development. The meeting was held on September 3, at the British Ministry of Health. Jack Williams, the head of the institution, has welcomed Mr. Peter and thanked him for his attendance.
During the meeting, the board of managers has discussed the institution's strategy for the coming few years. In addition, they have determined the annual budget and discussed the most up-to-date techniques related to Training and Teaching process. For instance, "Premier" company has presented a developed program that is specialized in distant learning. Moreover, Mr. Steve Wisconsin, the developing manager at "Pickden", has also presented a professional distant learning program.