Honoring Trainer Adnan Alqady with a New Achievement in Emotional Intelligence with brainycore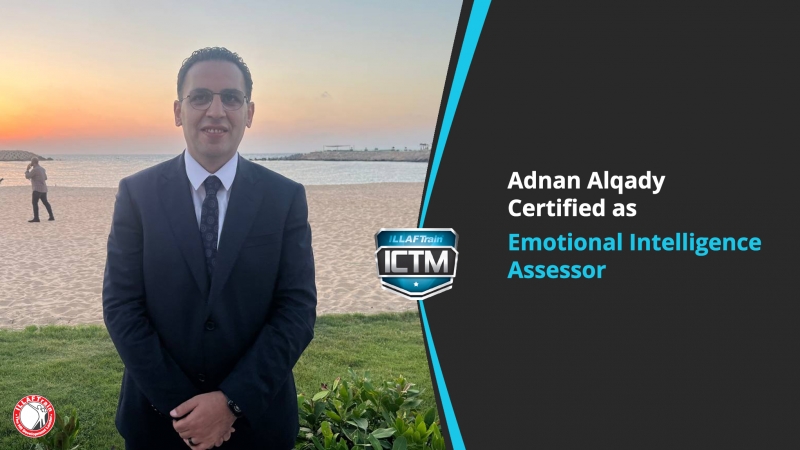 Master trainer Adnan Al Qadi's congratulations on obtaining a resident's reliance on emotional intelligence
Doha, Qatar - 2023-09-23
The recent certification of Adnan Alqady, a Master Trainer, by brainycore as a certified assessor in the "Certified Emotional Intelligence Assessor (CEIA)" program—one of BrainyCore's most recent programs—marks a significant advancement in the caliber and capability of the training industry.
Adnan Alqady stood out with his significant effort and dedicated work to surpass all tests, demonstrating his high proficiency in achieving results that qualify him to carry this substantial responsibility. He will be involved in all aspects of managing the BrainyCore Emotional Intelligence Assessment (BCA), including participation, implementation, interpretation, and providing clients with professional explanation sessions.
As a qualified assessor of Emotional Intelligence from BrainyCore, brainycore expresses its heartiest congratulations to Master Trainer Adnan Alqady on this great accomplishment and expresses its total faith in his expertise, proficiency, and strong sense of responsibility. This demonstrates his leadership in raising the bar for training both inside and outside the organization.