Success Story: Certified Master Trainer Adnan Alqady Shines with His Master's Degree in Marketing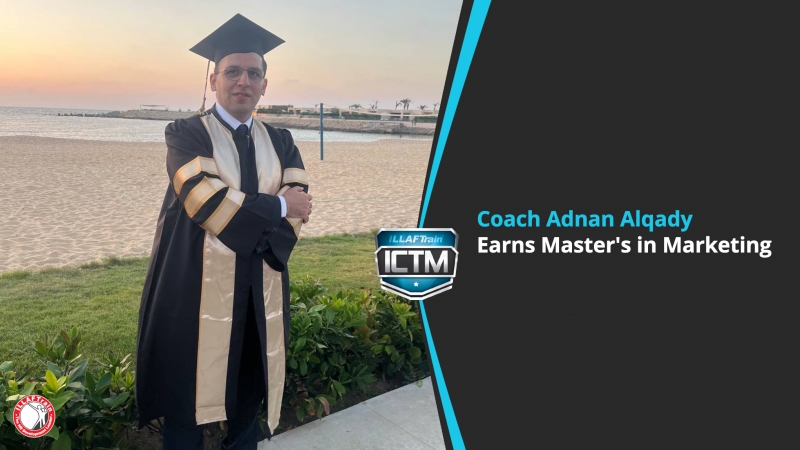 Master trainer Adnan Al Qadi's congratulations on his master's degree
Doha, Qatar - 2023-09-23
Certified Master Trainer Adnan Alqady started a new, thrilling chapter of his learning journey, one that was fueled by passion and a firm will to overcome obstacles and challenges. Having acquired new academic skills, he sought to increase his knowledge, accomplish his goals, and elevate his performance proficiency.
Continuing his professional success, Master Trainer Adnan Alqady achieved a remarkable feat by obtaining a Master's degree in Business Administration (MBA), specializing in Marketing. He accomplished this after successfully completing a two-year graduate program at the Arab Academy for Science, Technology, and Maritime Transport in Alexandria.
This outstanding success reflects the dedication and hard work that Trainer Adnan invested in throughout his academic journey. He honed his skills in the fields of Marketing and Management, proving that he is prepared for the challenges and responsibilities that the labor market will bring.
We, at ILLAFTrain, would like to extend our heartfelt congratulations to Mr. Adnan on this accomplishment. We are confident that he will use this success in service of the noble training mission.