Algeria - the Capital: the Completion of a Unique Course of NLP by Trainer Salaheddin Djilah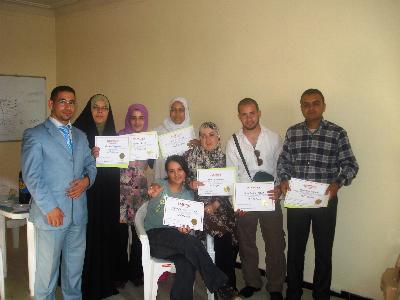 What made it special was the variety of attendance, where the trainer made use of this variety to elaborate on the topics of the course, knowing the fundamentals of programming and its applications in all aspects of life.
Trainees' impression concerning the course and the trainer's performance were great, where they demanded second level courses.
During this course, trainee Amira, the youngest among all Djilas's trainees, was so distinctive. Her impression about the course was "thank you for your special way of dealing with us, and for the valuable information that you gave us. Thanks a lot and wish you luck…"
Some of the trainees' impressions:
Trainee Deqoray Mariam:
Thank you for this special course where we learnt new things. This science will help us to establish relationships and know our goals in a good way. I hope that there will be a level tow soon.
Trainee Amal Bojmaih:
Thanks for the trainer's efforts in the course, where he helped to be acquainted with programming and made me love it. i hope to complete the rest of levels.
Trainee Rebahy Mustafa:
Trainer Salah is an expert of lecturing NLP in a clear and simple way…