Brainycore Congratulate Trainer Fatima Al-Kuwari for Being a Certified EQ Assessor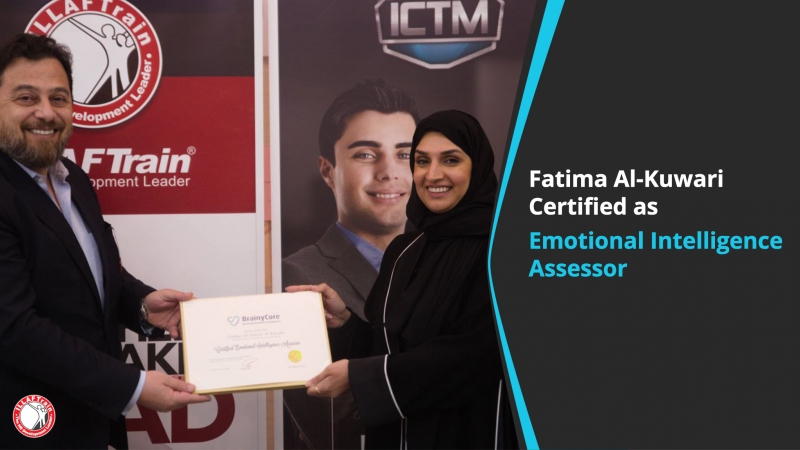 Mrs. Fatima Al-Kuwari congratulations on her emotional intelligence resident
Abu Dhabi, United Arab Emirates - 2023-09-23
The trainer 'Fatima Al-Kuwari,' who showed competence and dedication in the training industry, has been qualified as an emotional intelligence assessor by brainycore. In a noteworthy accomplishment, brainycore celebrated Fatima Al-Kuwari's certification as an assessor in one of the most recent BrainyCore programs, the "Certified Emotional Intelligence Assessor CEIA."
Mrs. Al-Kuwari put forth extraordinary effort, performed exceedingly well on all tests, and attained the required outcomes to be assigned this professional responsibility. She will be involved in all aspects of managing the BrainyCore Emotional Intelligence Assessment (BCA), including participation, implementation, interpretation, and providing clients with professional explanation sessions.
As a certified assessor in Emotional Intelligence, brainycore expresses its sincere congratulations to the trainer Fatima Al-Kuwari on her great accomplishment and reaffirms its profound faith in her worthiness, competence, and devotion. The organization remains assured of Mrs. Al-Kuwari's potential to make a significant contribution to the growth and improvement of training at brainycore, and serving a larger community.