Constantine, Algeria: "Sales Art" course by trainer Basel Alnassar in Serif.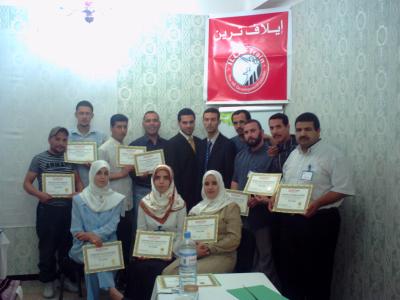 Managers of private and general companies, salesmen, and owners of trade interests attended the course for four days at Constantine franchise in Serif.
For five hours daily, trainer Basel talked about sales, concentrating on the concepts, skills, and strategies. Trainees were interactive during this course.
On Thursday, 19th of June, the course was completed after the trainees' written and practical evaluation. Fateh Bayyoud, the training manager, made a speech to thank the trainer Basel Alnassar, and gave him an appreciated certificate on the behalf of the trainer Samir Kohil- the general manager. Then certificates were distributed.
Trainer Basel Alnassar liked the franchise center and Serif city where he made sporadic tours in the city and ascended Maras mountain where he climbed its highest summit.