Qatar - Doha : Teachers Workshop Of Doha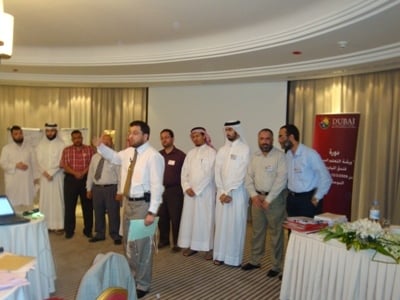 Dubai Center for Accelerated Learning is organized in collaboration with Doha Youth Center. A course of Accelerated Learning Techniques at the Millennium hotel, from 12th until 14th of March 2009, is presented by the international trainers Mohammad Pedra and Hussein Habib Al-sayyed. 30 trainees from different private schools, different departments of public relations and a number of governmental and private agencies attended as well as others interested in modern learning techniques and in keeping up with the newest development in teaching.
The course dealt with learning revolution, the techniques of preparation, presentation, exercising, and performance in addition to educational games, general teaching and the internet, and the principles of accelerated teaching design.
Like previous courses, this was interesting, but it was the first one involving new techniques and activities such as posting cards, apple tree, inspector game, and timing-bomb.