Syria-Damascus: the beginning of shooting ILLAFTrain TV program "Life Management"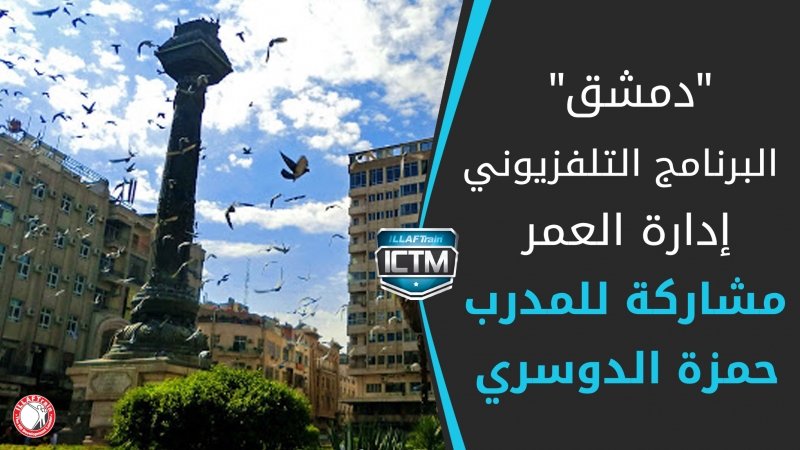 Director Mohammad Abd Ala'ziz during the shooting process
ILLAFTrain is working, as a matter of aspiration, on establishing a broadcasting station to launch a distinguished Arab Satellite channel for trainers, trying to transform these expectations to objectives, later to reality. Owing to that, ILLAFTrain starts preparing a broadcast called "Life Management".
This work is done according to global high standard, all preparations "technical, production, and scenario" have been set since the beginning of the year and The first scenes have been shot on Thursday 26/7/2007 from 5 pm till 4 am. The show included some scenes for ILLAFTrain certificate trainers….such as:
From Morocco: Mrs. Amina Monash, Mrs. Fatimah al-Zahra' Sha'bany, professor Lofty Alhadary, and Mr. Abdel wahab Bu Jamal.
From Qatar: Engineer Abdullah Alobaidan, Engineer Khalid Almuhannady, and Mr. Hamza Aldere'.
From Sudan: Dr. Mounira saty and Dr. Asmaa' Abdullah.
From KSA: Dr. Fahed Albelwy.
From Algeria: Mr. Salah ad-Din Jailah.
From UAE: Mr. Ali Ala'mody.
We should thank the team for their efforts
, especially director Mohammad Abd Alaziz, designer Mazen Alderdar, cameraman, sound and light engineers and the producer .
We'll provide you with the details next week.
Some photos behind the scenes.
Professor
Lotfy Alhadary
during rehearsal
The photographer and the production official
Trainer Ali
Ala'mody
from UAE and the trainer Abdel wahab Bu Jamal while waiting for shooting