The Trainer Care Unit at ILLAFTrain launches a new service: The Other Dialect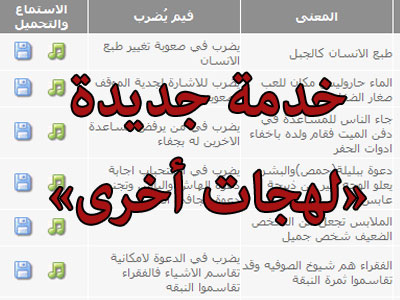 launching a new service: The Other Dialect
Through the previous years, ILLAFTrain trainers were busy travelling around the Arab countries to present their training expertise. It is well known that although all Arab countries speak Arabic, there are different dialects in each geographic region throughout this Arab World. In some cases, trainers couldn't cope with the considerable difference, and had to speak classic Arabic to make their points.
Breaking cultural barriers between trainers and trainees may sometime require the trainer to speak as much of the local dialect as possible. This was found to create an intimate atmosphere, and help people release stress in the training hall.
This is why the Trainer Care Unit launched a new service called The Other Dialect Service. In this service, the Trainer Care Unit provides trainers with short glossaries of the most important dialect expressions and specific terms in the area the trainer is conducting programs in. Glossaries are detailed in terms of which parts of speech the terms fit the best. They are also provided with a pronunciation guide.
Special thanks to ILLAFTrain trainers in Sudan, who started this service by gathering important Sudanese expressions and circulating a memo around all ILLAFTrain trainers worldwide.
The Trainer Care Unit established an e-mail concerning this service in order to receive additional words and participations by all ILLAFTrain website visitors whether they are trainers or common visitors.
Visit the service website by clicking here (Arabic).
Best regards from the Trainer Care Unit.