UAE, Abu Dhabi: Launching ILLAFTrain Courses in UAE Trainer Tony Peter, General Manager of ILLAFTrain Khartoum and General Manager of ILLAFTrain Abu Dhabi, launched his NLP course, to be the first ILLAFTrain course to be held in the United Arab Emirates and conducted by ILLAFTrain – Abu Dhabi.
The course extended between 4/12 and 8/12/2007 in the Emirates University Society in Al Ain.

Trainer Tony Peter
Among the attendees was Mr. Abdulrahman Al Kahtani as a representative of the Ministry of Education along with other representatives of the ministry, and some administrative members of the society such as Ms. Hanadi.

Trainee Batoul Al Nour: Great information, I would like to thank the trainer.
Trainee Nour Al Houda: Participation and interaction were special features of this course.
Trainee Noura: This was a positive step in my life.
Trainee Khawla: I learnt that success is achievable.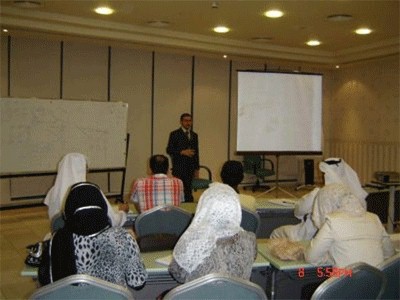 Trainer Tony Peter during the sessions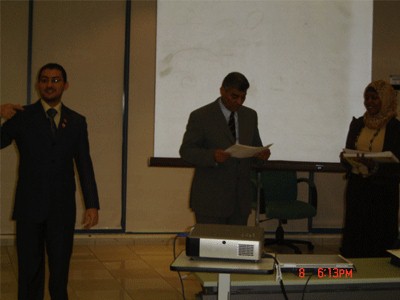 Mr. Adil Ahmad Abdulwahid (Manager of Ibn Rushd Center) Participates in distributing certificates