ILLAFTrain Doha Concludes the Certified Master Trainer Diploma CMT Course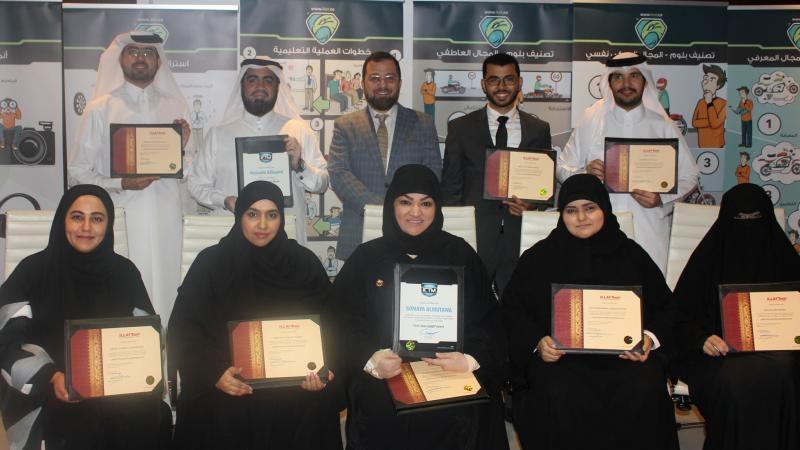 Souvenir photo at the end of the course
Doha, Qatar - 2019-01-29
The Certified Master Trainer Diploma course is distinctive because it aims to provide the training industry with professional trainers of a distinctive and high caliber. The course curriculum has been prepared with great care and a high degree of scientific honesty.
The CMT (Certified Master Trainer Diploma) course was organized by ILLAFTrain Doha from January 5 until January 13, 2019 at the City Center Rotana Doha Hotel in Doha, in the presence of an esteemed group of trainees.
The consultant trainer, Dr. Mohammad Pedra, skillfully promoted an atmosphere of enthusiasm and passion for learning by working to present the course material using the best explanation and presentation methods while utilizing Accelerated Learning techniques.
Training Presentations and Course Activities
With the progress of the course's days, the trainees' feelings were filled with a love of knowledge, and their performance was developing day by day through the training presentations that they worked on. As they were not training presentations as much as they were realistic presentations , as if each trainee was in a training hall and presenting their own course in front of their trainees.
The training days went on with all of their enjoyment and new knowledge, accompanied by the progress of the trainees and their introduction to the best, until the final day, in which emotions of love, friendship, and joy overflowed with success. Due to Hussain AlSayed's exceptional and distinguished achievements in the field of training and development, this distinguished ceremony culminated in him being recognized and receiving the rank of ILLAFTrain Expert Trainer.
Due to her demonstration of the best examples of will and determination, the trainer, Somaya Al Mutawa, was also recognized and given the Knight Medal of the first rank.
The course ended with the trainees receiving their certificates. All of them were extremely motivated and determined to put what they had learned in this course into practice in the training sessions and workshops they provide.