UAE - Dubai: ILLAFTrain announces the launch of "Dubai center for Accelerated Learning"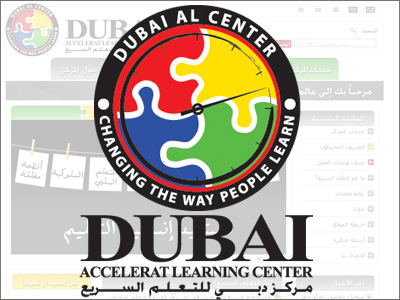 Dubai Accelerated Learning Center
The motto of the 21st century is "change" as everything is changing. What we need in training a year later, we need it next week. Training experts always have to cope with the constant changes within the environment and the needs of firms and individuals. So there must be innovative, new methods that suit and meet these needs quickly.
Time has sped up, and The desire to do more in the same number of hours does not sound like a superficial idea, what is more, because the technology is available, there is irresistible urge to use it, previously, designing a training course used to take six months, today this process takes only a few hours. This is due to daily efforts of all training experts everywhere. The traditional rule says" twenty hours'' of planning to produce an hour of training,'' this proportion increased with the computer-based training for up to 150 to one". Does this number seem logical nowadays?
Accelerated Learning strongly proved its effectiveness and capability as a solution:
It depends on the latest scientific achievement concerning mental and learning capacity.

It shortens the training time and cost with the increasing of effectiveness and productivity.

It has the ability to use the latest technological means and the simple ones if needed.

It makes training in your company as a source of profits.

It guarantees the effective participation of learners during the training process.

It facilitates learning everything easily.

It boosts liveliness in the learning process, and restores its humanism.

It facilitates handling and coping with the change process.

It seeks to make the learning process more interesting.

Strongly committed to achieve the results.
Mr. Mohammad Taha , the general manager of Dubai center for Accelerated Learning, summarized the upcoming stage saying: " the key objectives for the next year are:
Getting IAL membership.

Introducing the best international trainers to present workshops of Accelerated Learning in a way that covers different classes, companies, schools, teachers, trainers, and training designers in order to transfer the international expertise to the Arab World.

Setting a TV broadcast about Accelerated Learning in Arabic language in order to spread its philosophy and principles in the Arab World.

Setting a training team that includes professional trainers in Accelerated Learning.

Preparing for the first conference for Accelerated Learning in the Arab World.
Concerning the current activities, Mr. Mohammad Taha has said: "monthly workshops and constant seminars will be made in Dubai or Abu Dhabi. On the Arab World level he said: we have started a training schedule that covers Morocco, Algeria, Sudan, Syria, and there are preparations for Saudi Arabia and Qatar.
Nowadays, the purpose of teaching and training is to prepare people for a constantly changing world that requires their full mental and spiritual energy and releases their own creativity, motivated by activity-centered learning rather than by standardized training programs.
Syria-Damascus: Dubai Accelerated Learning Center Launches its workshop in Damascus